Flue Lining
The question I get asked by my customers more than any other is;

Does My chimney need lining? 
The HETAS technical handbook describes two methods of connecting a wood burning or multi-fuel stove to an existing brick or stone (masonry) chimney. One method is to line the chimney with a 316 or 904 grade stainless steel flexible liner and closure plate, the other method is to connect the stove directly into the existing flue with a flue pipe, steel register plate and air tight high temperature rope or silicone seals.
Of course both methods are perfectly acceptable and safe as long as, if you're not lining the chimney, a proper smoke test has been carried out to make sure the chimney is safe to use.
Flue lined and top cowl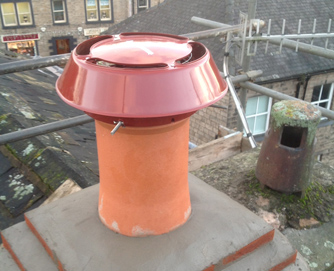 The un-lined method is clearly detailed in the HETAS technical handbook and because of this reason, as long as it's done properly it's a perfectly suitable solution.
Having said that there are many arguments for and against flexible liners but there are 4 main reasons why I would always line a chimney.
Your chimney fails a smoke test and ejects smoke into the house or roof space.


You need to achieve maximum efficiency from your stove.


Your chimney is on the gable end of a house.


You're in a communal property and your chimney goes through a neighbour's house.

Fitter | Stove Installers | Stove Installation | Flue Lining | Chimney Repairs

The chimney is in poor condition and the feathers are damaged and in danger of collapsing. unless repairs are done before lining.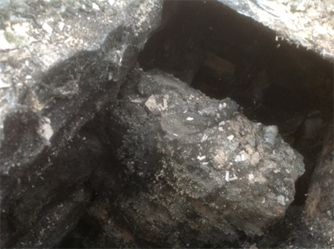 Example of flue lining and a flue liner top plate