No chimney in your house or office?
Want a multi-fuel stove?
Installing a twin wall insulated flue system, either up through the building or through and up an outside wall is a simple and cost effective solution. Twin wall insulated flues are made from two skins of stainless steel with a layer of insulation between the skins. This makes them fairly cool to the touch.

Most twin wall flue systems can be installed no closer than 50mm to combustible materials, making them ideal for buildings without a traditional chimney.
Installation should always be carried out by a HETAS registered installer, DIY or un certified installations can affect house insurance and can be unsafe.

We have many years of experience installing this type of flue system so please call 07580 895326 for a free no obligation site survey & quotation.

One of our installed twin wall flue systems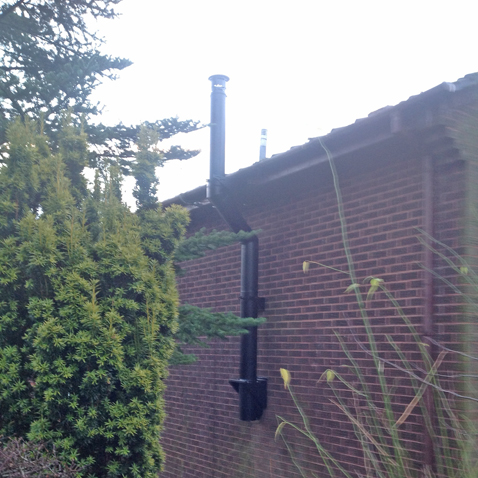 Examples of Flu systems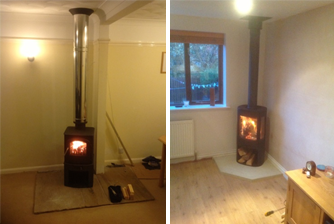 Exterior shot of Flu systems