Woodburning and Multi-Fuel Stoves
What is the difference between these two common type of stove. Well put simply one burns wood only and one burns wood and smokeless fuel (or briquettes). The physical difference is; a wood burning stove usually has a fire chamber without a riddling grate or ash can (yes the fire is in an oblong or square open area near to the bottom of the stove). You should very rarely need to empty this stove as the wood is all burnt away. A multi fuel stove will have a riddling grate with an ash pan underneath so that the ashes can be emptied, it needs to have a space under the fire chamber so that air can get to the smokeless fuel that needs air from underneath to burn.

Morso Panther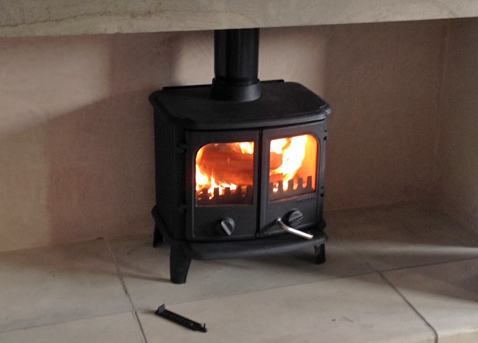 We supply and fit all makes of stoves, I also get asked to install stoves that My customers have already bought, this means we have a good level of experience of working with stoves of many different manufacturers.
We can supply and install stoves at great prices by Morso, Aga, Charnwood, Hunter, Stovax, Yeoman, Westfire, Pevex, Heta, Clearview, Contura, Chilli Penguin, Aarrow, Dunsley Heat, Franco Belge, Tiger, Esse, Carron, Dovre, Jotul, Villager and many more.

We can usually supply most stoves at below the retail price, so if you have seen a stove you like please feel free to call us on 07580 895326 for  competitive pricing and specialist installation advice.

Stove Fitting

We can provide a complete solution from start to finish so there's no need to worry about who's doing the plastering or skirting board.  From quotation to helping you decide which stove is best for you, even showing you how to light it. Please have a look at my gallery page to give you an idea of just a few of the jobs I have completed.
Services offered:
Solid fuel & pellet stove installation
Flue liner installation
Chimney re-pointing and re-building
Chimney cowl and pot supply and installation
Chimney problem troubleshooting and repairs
Twin wall insulated flue systems installed.
Help on which  stove to choose
Stove repair, service & restoration
Gas fires removed
Smoke  tests
Chimney blockage removal
Comprehensive  fireplace design and build service
Servicing & Restoration

After installation stoves need to be maintained on a regular basis otherwise they can fall into a poor state of repair, having said that if operated correctly and burned with the correct fuel a stove can go years with little or no problems.

Call 07580 895326 anytime for honest and friendly advice and a free survey and quotation.


The pictures above are of a Morso Squirrel I was asked to restore. I think it was at least 25 years old when it was handed to me. Now after some some new parts and tlc I expect it will last another 25 years.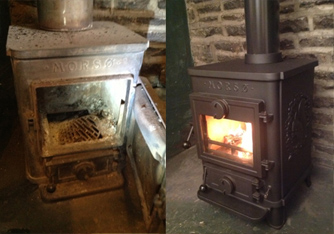 Example of stove installation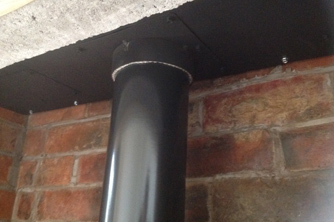 Stove register plate